KidsBuzz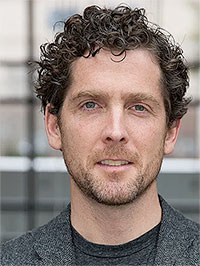 Gregory Mone
Dear Reader,
A few years ago, I was picking up some plastic on the beach when I had an odd thought. If Atlantis existed, its people would be furious with us! This quickly pulled me down a world-building whirlpool, and the result is ATLANTIS: THE ACCIDENTAL INVASION, a science-packed middle-grade adventure featuring an Atlantean girl who's nearly as headstrong as my own daughters.
Normally I write books with famous nerds, like Bill Nye, but this one's personal. I'm a lifelong swimmer and surfer and I've always wanted to write about a hidden undersea world. My Atlanteans aren't merfolk but they have mastered gravity, so their tech is pretty wild.
I've been told it's perfect for Percy Jackson fans, and my 5th grader agrees. Now I'm giving away 5 signed copies of the book! Enter by emailing me here:
me@gregorymone.com
. Winners will be selected at random. Good luck!
Greg
www.GregoryMone.com
  "A fascinating twist on the Atlantis legend. Filled with action, adventure, and a great deal of heart." -Stuart Gibbs,
New York Times
bestselling author of the Spy School series
  "Features expeditious pacing, ample secrets, and imaginative science and tech creations that are zippy indeed." —
Kirkus Reviews
"A triumph! The book is smart, current, compelling, funny, and full of heart. There is so much to love. The premise is brilliant. I love the characters (especially those who transform into heroes as the adventure unfolds) and the interactions between those of two worlds... The plotting and pacing of the novel are perfect, the suspense and adventure never waver.  Still, one of my favorite elements of the story is its humor." —Christopher Rose, Andover Bookstore (Andover, MA)
"ATLANTIS: THE ACCIDENTAL INVASION is sure to be a hit with readers and teachers. The kids will appreciate the blend of humor, science, and speculation, all wrapped up in an undersea adventure. Teachers can use it to open up class discussions about our oceans and inspire great "what if" scenarios." —Kristine Jelstrom-Hamill, Buttonwood Books (Cohasset, MA)
"What if the legend isn't a myth? What if Atlantis is real and the people who live there have through the generations adapted to their environment? ATLANTIS: THE ACCIDENTAL INVASION is that story. This fanciful twist highlights the serious topic of climate change with quirky characters and lots of high tech gadgetry that is very cool! Kids who like constant action are going to really enjoy this book." —Kathleen "Totsie" McGonagle, Buttonwood Books (Cohasset, MA)
Atlantis: The Accidental Invasion / Gregory Mone / Amulet Books

Price: $17.99 / ISBN: 978-1419738531 / Published: April, 2021

Ages 8-12 / YA