KidsBuzz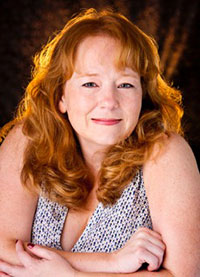 Colleen S. Myers
Dear Reader,
I always wanted to write, since I was a teenager hiding under the blankets devouring Harlequins. Growing up in a poor family set me on a different path. I joined the military and got my medical degree but that dream to write never went away. In fact it grew and grew. I saw so much real life in the world that I wanted to show a little fantasy and, of course, there always must be a happily ever after.
My young adult science fiction romance is set in space in a not so distance or different world. Come explore with me!
Plus, I am giving away five signed copies of my first book,
Must Remember
and my second book, CAN'T FORGET (so you can start the series), picked from random entries. To enter, write me at
csmyers3637@yahoo.com
or visit
www.ColleenSMyers.com
!
Thanks for reading!
Colleen
www.ColleenSMyers.com
http://www.bookreels.com/video/cant-forget/
Can't Forget / Colleen S. Myers / Champagne Books

Price: $4.99 / ISBN: 978-1771552400 / Published: June, 2016

Ages 13+ / Paperback / YA