KidsBuzz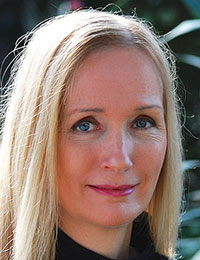 Mary A. Osborne
Dear Reader,
In medieval San Gimignano, daughters of merchants are expected to marry.  But seventeen-year-old Santina cares only for Calandrino, a brilliant young scholar who is preoccupied with his ancient alchemical texts.  Soon Santina meets Trotula, the village midwife, who challenges her to forget the scholar and become the woman she is meant to be.  Some say she is a victim of the midwife's spell, but Santina is determined to follow in Trotula's footsteps even as calamities strike.
Email me at
mary@maryaosborne.com
for a chance to win a signed copy of ALCHEMY'S DAUGHTER.
Warm regards,
Mary A. Osborne (the other Mary Osborne)
www.MaryAOsborne.com
Brimming with details of life in Italy during the plague of 1348, this well-researched story incorporates historical information about medieval alchemy, midwifery, and the conflict between science and superstition, providing a rich context and arresting contrast for Santina's thoroughly modern attitudes.  —
Kirkus Reviews
Alchemy's Daughter / Mary A. Osborne / Lake Street Press

Price: $16.95 / ISBN: 978-1936181179 / Published: May, 2015

Ages 14+ / YA historical novel