KidsBuzz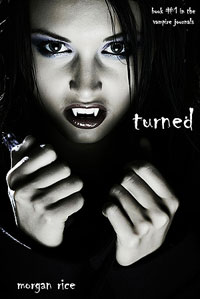 Morgan Rice
Dear Reader,
I grew up as an avid reader of epic fantasy, and I was a great admirer of authors who could sweep me away into a world that was so well-written, so all-encompassing, that I'd have a hard time coming back. It was this sort of world that I endeavored to create when embarking on my 14 (and counting) book series, THE SORCERER'S RING. I wanted to create a world rife with stories of honor, valor, courage, of coming of age, of difficult choices and agonizing crossroads; I wanted to weave an epic tale of battle, bravery, heroism — of friends, foes, monsters and magic. I wanted a world ripe with brotherhood and ambition, yet also with betrayal and assassination. A world where the women are as heroic as the men, where characters can serve as great role models for teens. A world that gives teens the epic fantasy they deserve — yet that will also appeal to all ages.
I was elated when the Midwest Book Review said: "A QUEST OF HEROES is all about the making of courage and about realizing a life purpose that leads to growth, maturity, and excellence...Only the beginning of what promises to be an epic young adult series."
I invite you to enter into the world of THE SORCERER'S RING, and I am honored that you have taken the time to read this.
Email
morgan@morganricebooks.com
to enter to win a signed copy.
Best wishes,
Morgan
www.MorganRiceBooks.com
A Quest of Heroes / Morgan Rice / Morgan Rice

Price: $10.99 / ISBN: 978-1939416209 / Published: December, 2012

Ages 12+ / YA