KidsBuzz
I Do Not Like the Rotten Egg Scent in Yellowstone National Park


Meet the author
Penelope Kaye
(Ages 4-8)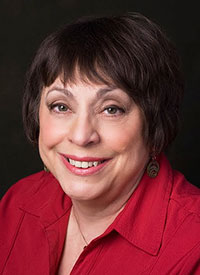 Gayle Rosengren
Dear Reader,
The Cuban missile crisis of 1962 alarmed everyone, and twelve year-old Joanna was no exception. Fear of being home alone after dark pales beside fear of a nuclear war. Anger at her brother for leaving home to join the navy turns to worry that he might be on one of the ships President Kennedy is sending to surround Cuba. What if he has to battle Russian ships?
COLD WAR ON MAPLEWOOD STREET follows Joanna through a tense week of air raid drills and frightening headlines. If only Mom would talk about things! Best friend Pamela's parents talk about the crisis — although they don't seem to listen to each other very well and that can have its own devastating consequences.
It's not until Joanna speaks up and makes her mother listen that they both find a measure of comfort and hope.
I'm giving 7 free signed books away (one for every day of the missile crisis). Email me at
gaylerosengren@gmail.com
for a chance to win. Put "Book Giveaway" in the subject line. Winners will be selected randomly. Good luck!
Gayle Rosengren
author of WHAT THE MOON SAID — a Junior Library Guild Selection, an Illinois Reads Book, a CCBC Choices title
www.GayleRosengren.com
"Compelling and relatable; readers may not know the fear of needing a shelter room in the event of nuclear war but they'll appreciate Joanna's determination to create such a space and admire her all the more because she does it alone. In uncluttered, almost simplistic prose, Rosengren takes complicated issues of abandonment and war and makes them approachable while still packing an emotional wallop. Put this in the hands of history buffs and fans of serious domestic realism in deceptively simple form. AA" —
Bulletin of the Center for Children's Books
"An eloquent portrayal of the worries of a child at such a terrifying time. There are not many stories for young adults that take place during this tense time in history and Rosengren's does a lovely job of reflecting the mood at the time. While not gripping, her story is moving and gives young readers a glimpse into a very unique era when the future of the country was uncertain." —Victoria Vogel,
Voice of Youth Advocates
Cold War on Maplewood Street / Gayle Rosengren / Putnam/Penguin

Price: $16.99 / ISBN: 978-0399171833 / Published: November, 2017

Ages 10-13 / Paperback / Middle Grade Historical Fiction