KidsBuzz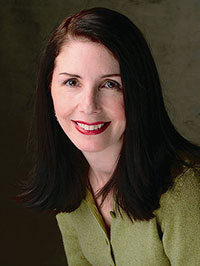 Judy Sheehan
Dear Reader,
Last night, Sarah was a bridesmaid, dressed in hideous mango chiffon. She had always been that blurry girl in the background of the yearbook photos, the girl whose name you almost remembered, but didn't. Today, she woke up dead at the Mall of America.
That's right, the after-life is at the Mall, which helps ease the pain of dying so young. Take whatever you want, it's free. Eat whatever you want, you'll never get fat. Just make sure that you work through your unfinished business and move on. But Sarah goes off the rails as she connects with her fellow dead teens, and falls hard for Nick, the guy with the shoulders. She finds herself tied to life and the living in ways that surprise her, especially when she learns that the one person she loves back on Earth is in grave (yes grave) danger.
Email
judy@judysheehan.com
to enter to win a signed copy!
Judy Sheehan
www.JudySheehan.com
"This sparkling debut pulls out all the stops: sweet, sad, hopeful, funny, and romantic in turn, it's a story bound to make readers laugh even as they cry." —
Booklist
Starred Review
"A feel-good novel about being dead? Only in this quirky, even romantic novel." —
Kirkus Reviews
"Humorous and offbeat." —
School Library Journal
"Judy Sheehan has crafted a witty, heart-wrenching novel perfect for fans of John Green and Ned Vizzini that I assure you, you'll love." —
Teen Advisory Board
I Woke Up Dead At The Mall / Judy Sheehan / Random House

Price: $17.99 / ISBN: 978-0553512465 / Published: March, 2016

Ages 12+ / YA