KidsBuzz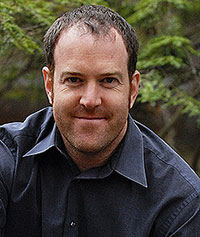 Steve Sheinkin
Dear Reader,
First, a confession. I used to write history textbooks. Sorry.
I'm making amends with Time Twisters. This new series is a history/comedy mash-up — famous figures escape from boring textbooks and set off on adventures that definitely never happened, illustrated with hilarious comics by Neil Swaab.
In ABRAHAM LINCOLN, PRO WRESTLER, Abe travels to the present to pursue a secret dream. In
Abigail Adams, Pirate of the Caribbean
, the first lady gets tired of doing laundry in the White House and joins a crew of Caribbean pirates. Abby and Doc, two kids who thought they didn't like history, join the fun and try to set things right.
Upcoming volumes will feature cowboys on the moon and Amelia Earhart at the ancient Olympics. And each book ends with an "Un-twisting History" chapter, where I point out all the true stuff you actually just learned.
Email
ssheinkin@gmail.com
to enter to win a copy.
Thanks for taking a look!
Steve
SteveSheinkin.com
"A historical home run!" —Dav Pilkey, bestselling author of
Captain Underpants
"If you want to have fun while simultaneously learning some truly valuable lessons about history, then you absolutely MUST read these books." —Nick Bruel, bestselling author of the Bad Kitty series
"Mixing history, humor, and cartoon illustrations, Sheinkin's new series for young readers blends the appeal of Scieszka's
Time Warp Trio
, Osborne's
Magic Tree House
, and Kinney's
Diary of a Wimpy Kid
series." —
Booklist
"[A] lively Abraham Lincoln–themed romp . . . The truth about historical figures, Sheinkin suggests, is more interesting than the myths, and Lincoln's story concludes with hints about the historical mix-ups that will figure into subsequent books." —
Publishers Weekly
Abraham Lincoln, Pro Wrestler / Steve Sheinkin / Roaring Brook Press

Price: $13.99 / ISBN: 978-1250148919 / Published: January, 2018

Ages 7-10 / Hardcover / Chapter Book