KidsBuzz
The Journal of Angela Ashby


Meet the author
Liana Gardner
(Ages 9-12)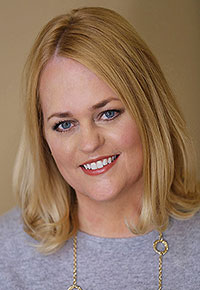 Breeana Shields
Dear Reader,
POISON'S KISS is about an assassin who can kill with a single brush of her lips. She's powerful. She's deadly. And she's trapped in a life she didn't choose and doesn't want.
But it's not until she receives orders to kiss a boy she knows — a boy she's sure doesn't deserve to die — that she begins to question who she's really working for. But that thread, once pulled, will unravel more than she can afford to lose.
POISON'S KISS is filled with murder and mystery, secrets and betrayals, but ultimately it's about the sacrifices one girl will make for the people she loves.
Enter to win a signed copy by emailing me at 
author@breeanashields.com
. I hope you enjoy reading it as much as I loved writing it.
Breeana Shields
www.BreeanaShields.com
"...the subsequent speedy unraveling of every aspect of Marinda's life will likely leave readers as floored and shocked as it does Marinda." —
Bulletin
, starred review
"Quick and addictive....the sequel won't come quickly enough." —
Booklist
Poison's Kiss / Breeana Shields / Random House Books for Young Readers

Price: $17.99 / ISBN: 978-1101937822 / Published: January, 2017

Ages 12+ / YA