KidsBuzz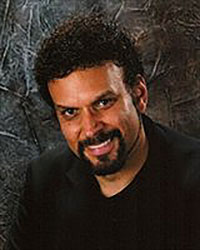 Neal Shusterman
Dear Reader,
Thank you for your support of the hardcover of CHALLENGER DEEP! I can't tell you how excited I am about its paperback publication! CHALLENGER DEEP explores the depths of mental illness through fantasy blended with reality. It was inspired by my son Brendan's battle with schizophrenia and the artwork he created in the depths of his worst episode. For that reason it is my most personal, most heartfelt work — the book that all the others were preparing me to write.
I am thrilled that it won the 2015 National Book Award — but more important than any award, are the countless people that this book is reaching. I'm sure you know someone who is struggling with mental illness — either themselves or a loved one. This is a book to help lift the stigma, and give people a sense of comfort in knowing they are not alone. For that reason, CHALLENGER DEEP is a book that needs to put in as many hands as possible. Thank you for being a part of that!
Email
LidoDeckProds@gmail.com
for a chance to win a copy.
Neal Shusterman
www.storyman.com
National Book Award Winner!
"Haunting, unforgettable, and life-affirming all at once." —
Booklist
(starred review)
"Clearly written with love, the novel is moving; but it's also funny, with dry, insightful humor. Illustrations by the author's son Brendan, drawn during his own time in the depths of mental illness, haunt the story with scrambling, rambling lines, tremulousness, and intensity." —
Horn Book
(starred review)
"A powerful collaboration...[Caden's] story turns symptoms into lived reality in ways readers won't easily forget." —
Publishers Weekly
(starred review)
"A thoroughly realistic story...Both male and female readers will find this compelling while acquiring a deeper compassion and understanding. " —
Voice of Youth Advocates
(VOYA)
"Shusterman does a masterful job...The intensity of living inside Caden's mind makes this a wrenching read." —
Bulletin of the Center for Children's Books
(starred review)
Challenger Deep / Neal Shusterman / Harper Teen

Price: $9.99 / ISBN: 978-0061134142 / Published: April, 2016

Ages 14+ / Paperback / YA Non-fiction