KidsBuzz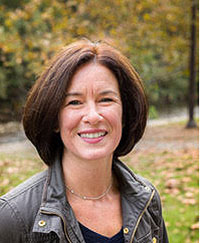 Laura Sibson
Dear Reader,
My debut YA novel explores the shame that blooms amid secrets and the healing power of art. Skye might be a party girl and the school slut, but there's more to her than those labels. She's a loyal friend and will do anything for her little sister. She makes questionable choices but she helps us remember that we're not bad girls or good girls. We're all just girls.
THE ART OF BREAKING THINGS is about 17-year old Skye Murray who can't wait to graduate and head off to art school. But when her mother's ex-boyfriend re-enters their lives, Skye is forced to face a secret she's kept for years: that he crossed her boundaries in a terrible way. And now, Skye's little sister is the same age that Skye was when it happened.
Email me at
laurasibson@gmail.com
for a chance to win a signed copy.
Laura Sibson
www.LauraSibson.com
"Perfect for fans of Laurie Halse Anderson." —
Booklist
"The next time you think you know all about the school slut, the druggie, the vandal — think again. People are more complex than their reputations, and nowhere is that more apparent than in Laura Sibson's powerful novel about female empowerment." —Leila Sales, author of
This Song Will Save Your Life
"THE ART OF BREAKING THINGS is a precious and daring work; an ode to the healing powers of the creative spirit. Skye breaks your heart just before she mends it back together. From the beginning, readers will believe in Skye because of how deeply and empathetically Sibson depicts Skye's artistic vision and genuine, searching soul." —Cordelia Jensen, author of
Skyscraping
and
The Way the Light Bends
"This book is a battle cry for the silent, scared, and shattered places inside us. Unflinching and lionhearted, this powerful novel is going to change lives and heal hearts." —Heather Demetrios, author of
Bad Romance
"Sibson has created a flawed and likable narrator who attempts to work through cause and effect, shame and secrecy, avoidance and obligation. With layered nuance, the novel brings to light the impact of sexual assault and the importance of consent.... Triumphant." —
Kirkus Reviews
The Art of Breaking Things / Laura Sibson / Viking Books for Young Readers

Price: $18.99 / ISBN: 978-0451481115 / Published: June, 2019

Ages 14+ / YA