KidsBuzz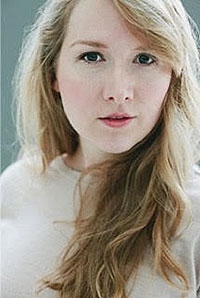 Alexandra Sirowy
Dear Reader,
First we were four. Now we are three.
A few years ago I came across an editorial about celebrity kids who created a religion around crystals. I rolled my eyes but the idea stuck in my head. What if the teens were normal kids in a small town with secrets? Four friends sprung to life.
Graham was the son of an anthropologist and fascinated by dead civilizations. Viv was into theater and loved Greek tragedies. Harry was a blogger. And Izzie wanted to find a way to seal her friends together, forever. Enter the murder of a teenage girl and the police who blame the victim. FIRST WE WERE IV took shape.
It's the story of four friends who invent a secret society and use it to get justice for an unsolved murder, until justice turns to revenge, secrets unravel, others want in, and the secret society gets beyond out of control, costing one of the friends their life. 
Alexandra Sirowy
www.AlexandraSirowy.com
"Sirowy is a master of suspense...Shocking, inventive, and woven through with dread, this is a satisfying mystery." —
Booklist
"Hand this to readers who like their mysteries dark and deep, with strongly developed characters and stunningly good prose." — 
BCCB
, starred review
"Any fans of 
How to Get Away with Murder
 here? If so, this novel's for you." —
Young Entertainment
Mag
"FIRST WE WERE IV is one of those books that hooks readers from the first page." —
Teenreads
"The concept alone makes FIRST WE WERE IV stand out in the ever-expanding roster of small-town YA thrillers. But Sirowy's phenomenal execution will have readers salivating to get to the end. Her fine-tuned writing style draws an intricate sketch of events as they unfold and there are no extraneous details that delay the plot. The characters are unique, well-developed and perfectly flawed." —
Romantic Times
"A disturbing, morally gray, intense page-turner." — 
Kirkus Reviews
"Alexandra Sirowy uses creepy imagery to peel back the layers of a quaint, coastal town to reveal its seedy core and to bring this twisty ride to its inevitable yet shocking conclusion." —
Bookpage
"Dark, edgy, and wholly unpredictable, Alexandra Sirowy's First We Were IV is the wild summer read you need." —
The Fandom
"A strong choice for fans of E. Lockhart's
We Were Liars
and Lauren Oliver's
Panic
." —
School Library Journal
"Alexandra Sirowy's latest thriller spills its secrets drop by drop, exposing the murkiest corners of the human psyche. Disturbingly compelling, and guaranteed to make you shiver this summer." —Stacey Lee, award winning author of
Outrun the Moon
First We Were IV / Alexandra Sirowy / Simon & Schuster

Price: $11.99 / ISBN: 978-1481478434 / Published: October, 2020

Ages 12+