KidsBuzz
The Journal of Angela Ashby


Meet the author
Liana Gardner
(Ages 9-12)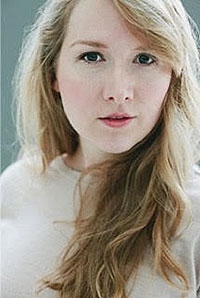 Alexandra Sirowy
Dear Reader,
THE TELLING's dedication reads: For the girls who are sharks, and those who are kittens, and those who are heroes, and those who are villains. At its heart, my summertime thriller is a story about a girl learning that the line between a vengeful hero and a villain is narrow and gray.  
I had the idea for THE TELLING while staying on an island in Washington. There were sailboats in the indigo waters, bonfires dotting beaches, and an idyllic town. I couldn't help but wonder what secrets lie beneath this glittering façade? An island as eerie as it was alluring took root in my head. 
The two main characters, Lana and her step-brother Ben, cast themselves as the heroes of their childhood stories. This is before. THE TELLING begins after, with a mysterious murder, a secret past, and Lana becoming the hero of her imagination.
Email me at 
Alexandra.Sirowy@gmail.com
 to enter to win a signed copy of THE TELLING.
Welcome to Gant Island,
Alexandra Sirowy
www.AlexandraSirowy.com
"Thrilling, evocative and compulsively readable, with knock-out prose and sizzling intensity. THE TELLING establishes Sirowy as a master of the who-dun-it." —Lee Kelly, Author of CITY OF SAVAGES and A CRIMINAL MAGIC
"Sirowy's cliffhangers and red herrings lure readers toward a haunting finale. Intriguing questions about the nature of storytelling permeate this addictive novel." —
Publishers Weekly
The Telling / Alexandra Sirowy / Simon & Schuster Books for Young Readers

Price: $17.99 / ISBN: 978-1481418898 / Published: August, 2016

Ages 12+