KidsBuzz
I Do Not Like the Rotten Egg Scent in Yellowstone National Park


Meet the author
Penelope Kaye
(Ages 4-8)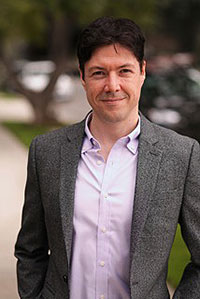 Jonathan Stokes
Dear Reader,
ADDISON COOKE AND THE TREASURE OF THE INCAS is a comedy adventure for middle grade readers and the young-at-heart. Addison Cooke is basically a 12-year-old Indiana Jones, mixed with a little Ferris Bueller and even a dash of James Bond.
While the book has its share of treasure maps, booby-traps, and harrowing escapes, the story is ultimately about family. When Addison's aunt and uncle — both world-class archaeologists — are kidnapped by fortune hunters, Addison and his little sister Molly embark on a globe-trotting adventure to rescue them. In their race to uncover the lost Incan Treasure, Addison and his team ultimately learn that family is the real prize.
ADDISON COOKE AND THE TREASURE OF THE INCAS is my love-letter to the 80s movies I grew up on. I hope you have as much fun reading it as I did writing it! Email
jonathanstokesbooks@gmail.com
to enter to win a copy.
Jonathan Stokes
www.JonathanWStokes.com
"Cinematic pacing and action drive the story, but it's Addison and his friends who will keep readers engaged. Humor is never in short supply, even when the group narrowly escapes danger, and Addison's endless optimism and irrepressible confidence in his own abilities are endearing . . . A solid start to a new series, with a conclusion that will leave readers hoping Addison and company return soon for another adventure." —
School Library Journal
"Addison is often one step ahead of the adults, but his lead is constantly threatened, building steady tension throughout the novel, screenwriter Stokes's debut." —
Publishers Weekly
Addison Cooke And The Treasure Of The Incas / Jonathan Stokes / Philomel Books

Price: $16.99 / ISBN: 978-0399173776 / Published: October, 2016

Ages 8-12 / Middle Grade fiction