KidsBuzz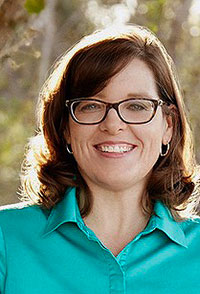 Jennifer Swanson
Dear Reader,
People make footprints every time they walk. So you could say, a footprint is a way of making your imprint on the world. 
I wrote this book to encourage kids to notice the science all around them, and to take action to make our world a better place. It's funny but the words for this book came to me one day on a bike ride. I had to stop biking to text myself the lines so I wouldn't forget them. :-)
Librarian Betsy Bird of SLJ fame calls
Footprints
, "a fascinating intersection between your average animal footprints title and books for kids with a wider environmental focus." 
Fabien Cousteau, Aquanaut and Explorer said, FOOTPRINTS ACROSS THE PLANET thoughtfully tackles the very big job of teaching the next generation to love, nurture and explore our oceans and lands and the life teeming within them. 
What type of imprint will you leave? 
Email
Jennifer@JenniferSwansonBooks.com
to enter to win a free copy.
Science rocks!
Jennifer Swanson
www.JenniferSwansonBooks.com
Footprints Across the Planet / Jennifer Swanson / Reycraft Books

Price: $17.95 / ISBN: 978-1478876038 / Published: August, 2022

Ages 7-10 / Middle Grade Nonfiction