KidsBuzz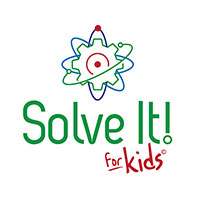 Jennifer Swanson
Dear Reader,
Sticky feet that climb anything. Trunk-like robotic arms. Super-senstive hearing. What is this? Some kind of new superhero? Nope. These are examples of robots that are engineered with bionics, or nature-inspired technology. It is innovation in action! Animal-style.
Packed with cutting-edge robotics, this book gives readers a peek inside creations that may have only been previously seen in a rainforest, ocean, or even just flying right outside your window. Perfect for makerspaces, or kids who love robotics but not necessarily just coding.
And for kids who love to practice their problem solving, look for my new podcast:
Solve It! For Kids
, a new science podcast that gives kids and families a peek into the life of scientists, engineers, and experts and challenges listeners to use curiosity, critical thinking, and creativity to solve a problem related to each guest's work. Available via
Apple Podcasts
,
Stitcher
,
Spotify
, Google Play,
Libsyn
, the
Solve It! For Kids website, the
Reading With Your Kids Podcast
and more.
Email
Jennifer@JenniferSwansonBooks.com
to enter to win a free book.
Jennifer Swanson
www.JenniferSwansonBooks.com
"An excellent and fascinating choice for anyone with a developing interest in current and future robotics." —
School Library Journal
, STARRED review
"A perfect book for both kids who love robots and those who love animals. It will make wonderful addition to any makerspace library." —Cook Prize Honor-winning children's author, Laurie Wallmark
"Jennifer Swanson has done it again. An utterly absorbing read....a treasure trove of cool stories, a perfect blend of engineering and biology, and its zippy design and eye-pop ping photos will invite kids to return to it again and again." —Award-winning children's nonfiction author, Sarah Albee
"Breaking down the myriad ways that nature has influenced technology, travel, medicine, and more, this title presents middle grade readers with enough engaging content and design to inspire the next generation of innovators and problem-solvers.... title shows its audience that you don't have to reinvent the wheel to create something revolutionary and that inspiration is all around us if we only look hard enough." —
School Library Connections
Beastly Bionics / Jennifer Swanson / National Geographic Kids

Price: $14.95 / ISBN: 978-1426336737 / Published: June, 2020

Ages 7-10 / Middle Grade Nonfiction