KidsBuzz
I Do Not Like the Rotten Egg Scent in Yellowstone National Park


Meet the author
Penelope Kaye
(Ages 4-8)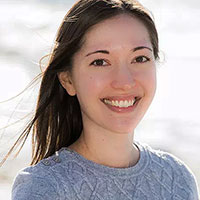 Mariko Turk
Dear Reader,
THE OTHER SIDE OF PERFECT is about ballet, musical theatre, falling in love, and fighting systemic racism. When Japanese American ballet dancer Alina breaks her leg, she mourns the loss of her beloved art form while also recognizing its deeply engrained racist history for the first time. Alina's road to recovery — while painful — is also full of romance, show tunes, and finding the courage to fight for change. I hope you share it with your teen readers.
Email
marikoturkwrites@gmail.com
 to enter to win a free copy.
Mariko Turk
www.MarikoTurk.com
"A love story with a refreshing focus on confronting systemic racism." —
Kirkus
"Debut novelist Turk writes with a great deal of nuance... A well-choreographed story of hope, resilience, and personal growth." —
Booklist
"A strong portrayal of musical theater, ballet, the arts, and culture all merged into a coming-of-age story that will resonate with teens." —
School Library Journal
  "...a persuasive and winning first-person narrative." —
Publishers Weekly
  A captivating story of love, loss, identity and rediscovering your truth. Perfectly en pointe! —The Surprising Power of a Good Dumpling
    "Beautifully written, funny, and heartfelt, The Other Side of Perfect is a must-read debut. Alina is a character to cheer for and cherish." —Emma Mills, author of 
First & Then
 and 
Lucky Caller
  "A nuanced exploration of shattered dreams and new beginnings. Full of pain and beauty, like the best ballet." —Jenna Guillaume, author of 
What I Like About Me
 and 
You Were Made For Me
.
The Other Side of Perfect / Mariko Turk / Poppy

Price: $17.99 / ISBN: 978-0316703406 / Published: May, 2021

Ages 12+ / YA Fiction