KidsBuzz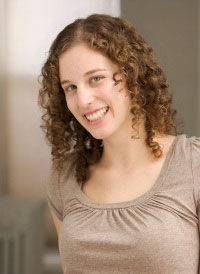 Elissa Brent Weissman
Dear Reader,
When
Nerd Camp
came out in 2011, it wasn't yet cool to be a nerd; at least not for Gabe, who hides the geeky details of his summer from his cool stepbrother, Zack. I'll admit Zack was mostly there to drive Gabe's conflict. I was shocked to hear readers loved Zack; they wanted to see more of him.
For NERD CAMP 2.0, I knew Zack couldn't stay backstage. This summer, he's at his own camp — which ends up sharing a campgrounds with Gabe and the geeks. With that setup, the conflict built naturally. But a nerd like me writing from Zack's cool perspective? That was a challenge.
Email
elissa@ebweissman.com
for a chance to win a copy and a NERD CAMP 2.0 retainer case!
Cheers,
Elissa
www.EBWeissman.com
  p.s. ALSO IN MAY, look for
The Short Seller
— about a 12-year-old girl who plays the stock market — in paperback!
"Along with authors like Andrew Clements and Julie Bowe, Weissman has established herself as an author who tells the stories of real-life, relatable kids, defying stereotypes and sharing experiences that are the kind of everyday drama that readers will identify with." —books4yourkids.com
Nerd Camp 2.0 / Elissa Brent Weissman / Atheneum Books

Price: $16.99 / ISBN: 978-1442452947 / Published: May, 2014

Ages 8-12 / Middle Grade Fiction