KidsBuzz
I Do Not Like the Rotten Egg Scent in Yellowstone National Park


Meet the author
Penelope Kaye
(Ages 4-8)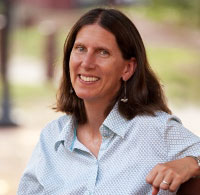 Sylvia Whitman
Dear Reader,
Be prepared to dislike one of the main characters of THE MILK OF BIRDS, at least at the start. K.C. is too busy weaseling out of schoolwork to buy into her mother's do-good project — writing to some girl in Africa. But when K.C. finally reads the return letters, she delights in her faraway friend's wise proverbs and sharp humor. The two teens help each other discover strengths they never knew they had.
Email me at
sylvia.whitman@gmail.com
to enter to win a signed copy.
Cheers,
Sylvia Whitman
www.SylviaWhitmanBooks.com
The Milk of Birds / Sylvia Whitman / Atheneum Books

Price: $9.99 / ISBN: 978-1442446830 / Published: March, 2014

Ages 14+ / YA Fiction