KidsBuzz
I Do Not Like the Rotten Egg Scent in Yellowstone National Park


Meet the author
Penelope Kaye
(Ages 4-8)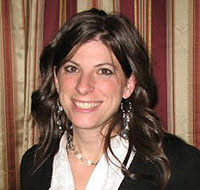 Summer Wier
Dear Reader,
The origin of LINK was inspired by a NASA video clip that shows what happens to a star when it travels too close to a black hole. From that visual, I wanted to create a story that tiptoed around reality and, at the same time, challenged readers to question the confines of our universe. Though based on documented evidence, many of LINK's concepts went against everything scientists believed about black holes.
Recently, the scientific community changed its thinking when it comes to this phenomenon, even sharing theories remarkably similar to those I created. What is fact and what's fiction? That's for you to decide.
Please write to
summerwierauthor@gmail.com
for a chance to win one of five copies of LINK.
Happy Reading!
Summer Wier
www.SummerWier.com
LINK
LINK / Summer Wier / REUTS Publications

Price: $15.99 / ISBN: 978-1942111016 / Published: September, 2015

Ages 12+ / Paperback / Young Adult