KidsBuzz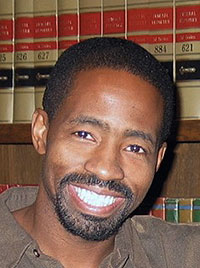 John Darryl Winston
Dear Reader,
IA: B.O.S.S. is the second book in the IA Series. When I was a teenager, I was drawn to the origin part of the superhero genre. I wanted to find out how the superheroes got their powers. In the IA series, we get a glimpse of how future superhero Naz Andersen gets his powers — through his father Dr. Cory Andersen's groundbreaking work — then follow Naz on his amazing journey.
Naz's little sister, Meri, plays a huge part in Naz becoming the Hero he is to become and Naz's friend Ham takes him to the limits of what friendship can mean. IA is about family, friends, fun, and the fine line between right and wrong. Three things drive the IA series. It is believable, unique, and written with all in mind; so read it, believe, and know it's a one of a kind written with you in mind.
Email me at
johndwinston@gmail.com
for a chance to win signed copies of both books in the IA series.
John Winston
www.JohnDarrylWinston.com
B.O.S.S. / John Darryl Winston / Purple Ash Press

Price: $14.99 / ISBN: 978-0991609123 / Published: March, 2016

Ages 10-17 / YA sci-fi