KidsBuzz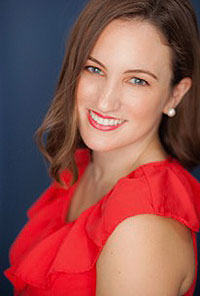 Brigit Young
Dear Reader,
I remember the lists in school: best/worst hair, best/worst figure, best/worst face, etc. It's a challenging moment in adolescence when your peers begin to see you differently. How do you navigate those moments while trying to figure out who you truly are?
My middle grade book, THE PRETTIEST, which follows the fallout from an anonymously written list of the top fifty "prettiest" eighth grade girls, explores that question.
Email
brigityoungmg@gmail.com
for a chance to win a free book.
Happy reading!
Brigit Young
BrigitYoung.com
"A sensitive story about sexual harassment and bullying with a feel-good ending." —Kirkus
"This book is a hug and a high-five." —Kate Milford,
New York Times
bestselling author of 
Greenglass House
"This is an important book that isn't afraid of tackling tough problems." —Jennifer Mathieu, author of 
Moxie
"A remarkable, important gem of a novel. Both a call to arms and a fantastically fun tale, this triumphant, timely and true-to-life story should be required reading for middle schoolers of any gender." —Dan Gemeinhart, author of 
The Remarkable Journey of Coyote Sunrise
"I loved following this trio of strong, supportive girls as they navigated the halls of middle school and fought against unwanted attention, objectification, and bullying. Readers will recognize themselves in these characters and cheer for them as they stand up to define for themselves who they are and where they belong. 
The Prettiest
is heartbreaking, inspiring, and funny at the same time—like middle school itself. Add this one to your reading list!" —Lynne Kelly, author of 
Chained
 and 
Song For a Whale
"I cheered for these three 8th grade girls as they learned that nobody is just one thing. Standing up for yourself and others can be hard, but with friends at your side, it can be done. An empowering read!" —Debbie Michiko Florence, author of 
Keep It Together, Keiko Carter
"In the characters of Sophie, Eve and Nessa, Young has indeed created girls who 'contain multitudes.' Courageous and clever, flawed yet fierce, these girls are far more than examples of young feminists—they are examples of what it means to be human. This story is certainly timely and relevant, but equally important, it is an honest, engaging and heartfelt look at how the communities we choose to build can—and do—shape us." —Lindsay Lackey, author of 
All the Impossible Things
The Prettiest / Brigit Young / Roaring Brook Press

Price: $16.99 / ISBN: 978-1626729230 / Published: April, 2020

Ages 9-13 / Middle Grade Fiction