KidsBuzz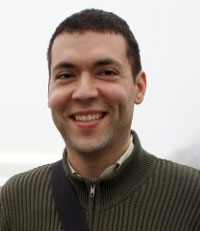 David Zeltser
Dear Reader,
Imagine waking up one morning to find your inbox COMPLETELY FLOODED by messages from total strangers. That's what recently happened to me when Al Gore tweeted about my book to nearly 3 million people, calling my middle grade novel "a great combination of humor and powerful insight."
LUG: DAWN OF THE ICE AGE is a satire about the world's inaction on climate change, but I wrote it to be much more! Here's what the first major reviewers are saying:
"This book is filled with humor but also a deeper message of learning to accept who you are and not backing down from what you are passionate about.... A roaring addition for public and school libraries." —
School Library Journal
"A Stone Age comedy features a caveboy guilty of 'uncavemanlike behavior.' ... Fred Flintstone would feel right at home in this light-as-pumice comedy." —
Kirkus Reviews
Check out the activity kid, shelf talker, curriculum guide and trailer!
www.davidzeltser.com/books/lug-dawn-of-the-ice-age
Email
zeltser@mac.com
to enter for a chance to win a copy of LUG: DAWN OF THE ICE AGE.
Warmly ;-)
David
www.DavidZeltser.com
"Readers will cheer for prehistory's earliest underdog in this rollicking adventure of cave kids, wild boars, and woolly mammoths. LUG makes the Ice Age sizzle." —Gordon Korman, #1
New York Times
best-selling author of The 39 Clues and Swindle series.
"What a find! LUG blasts its way from prehistory to the present in a laugh-aloud-funny, big-hearted story full of smart surprises. David Zeltser's voice is fresh and witty, with some important things to say about modern life, in a delightful mix of satire and silliness. Kids and adults alike will love this book. It deserves to be Bigbigbig." —Peter Lerangis,
New York Times
best-selling author of the Seven Wonders series
LUG: Dawn of the Ice Age / David Zeltser / Egmont USA

Price: $15.99 / ISBN: 978-1606845134 / Published: September, 2014

Ages 8-12 / Middle grade fiction